Wednesday, May 9, 2018 / by Paul Koerwitz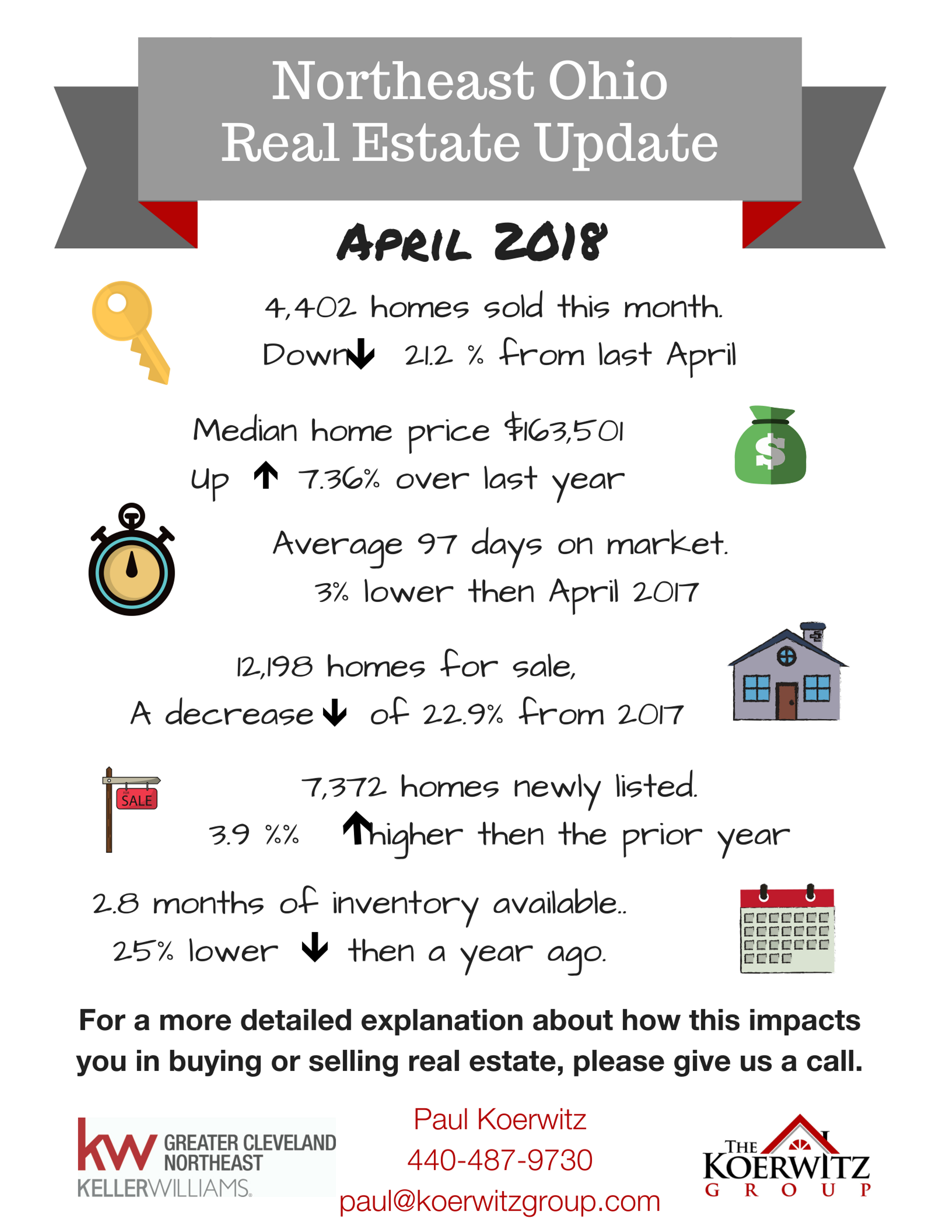 ---
Friday, March 30, 2018 / by Paul Koerwitz
How's the market?
Very simply, it is a great time to buy or sell a home on Northeast Ohio.
It is currently a seller's market due to the lack of quality homes available. Inventory is down 16% in NE Ohio compared to last year. What does that mean? It means there is a shortage of good homes on the market.
Buyers simply can't find the right home so they are resorting to tactics that favor sellers. Multiple offers, waiving inspections and homes selling for more than asking price are very common these days.
This has had the effect of raising home prices 6 percent over the last 12 months, setting records in some cases.
This is great news. What more can a seller ask for?
From the buyers standpoint, it is a great time to purchase. Interest rates are currently around 4.5% for a 30 year fixed loan. With the Fed raising rates this year, home mortgage rates will rise also. Simply, buyers will be getting ; ...
---